Concrete Raising and Leveling
Manhole Leak Sealing
Soil Stabilization
From concrete raising to overall foundation repairs, every project is unique. At Absolutely Level L.L.C., we are equipped to raise, level, repair, or seal what you need, when you need it. We offer services in concrete raising and leveling, manhole leak sealing, and soil stabilization and welcome jobs of any size. Learn more about our individual services below.
Concrete Raising and Leveling
Through our unique polyurethane product, concrete raising and leveling has become quick, easy, and affordable. No matter the surface level, we raise and level in three simple steps: drill, pump, and patch. Learn more about how our product works>>
Manhole Leak Sealing
Ignoring a manhole leak of any size can be costly, especially when it is located near a sewer or wastewater treatment system. Rather than wait for the problem or source of the leak to get larger, schedule a manhole leak sealing appointment as soon as possible, as this will reduce the overall damage and cost. We can repair manhole leakage of any kind, from hairline fracture leaks to gushing foundation leaks. Once the leak is contained, we will then secure the area around the water flow to displace any current, standing water, as well as prevent any leaks from occurring in the future. If the pipes are abandoned, we can additionally fill the pipes to ensure that leaks will not be a problem moving forward. 
Soil Stabilization
In Louisiana, sinking concrete due to a weak soil base or eroding land has become quite common. In most cases, the foundation is no longer able to hold the weight of the overlying concrete. With our polyurethane product, however, we can bond the soil and concrete to provide soil stabilization. This not only improves the foundation on which the concrete is placed, but also allows us to strengthen and raise the affected soil base or eroded land. Unlike many concrete raising foams, our product is 100% safe to dispose into a landfill and safe when coming into contact with drinking water. In fact, we are certified to NSF 61-5.
Interested in one or more of our services? Let us know! Sign up for a free estimate on a project you need done, whether it's concrete raising or manhole leak sealing.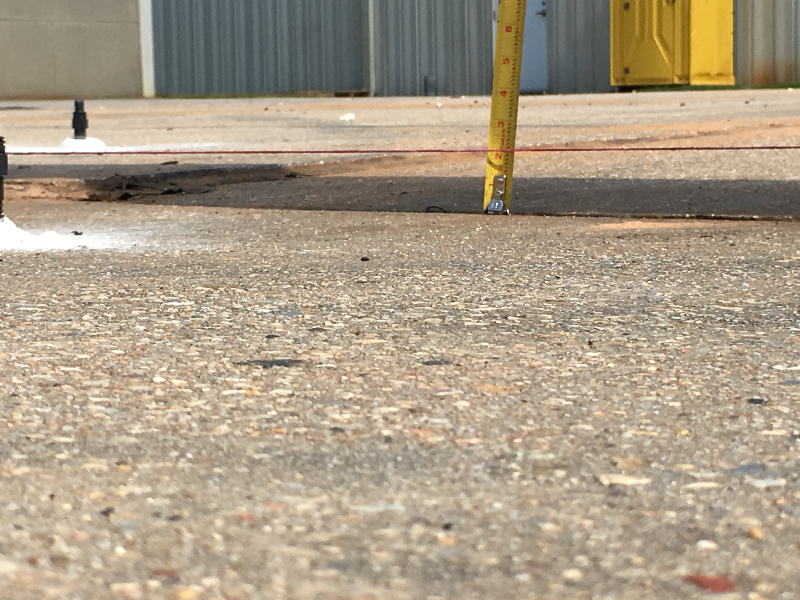 Sign Up for a Free Estimate